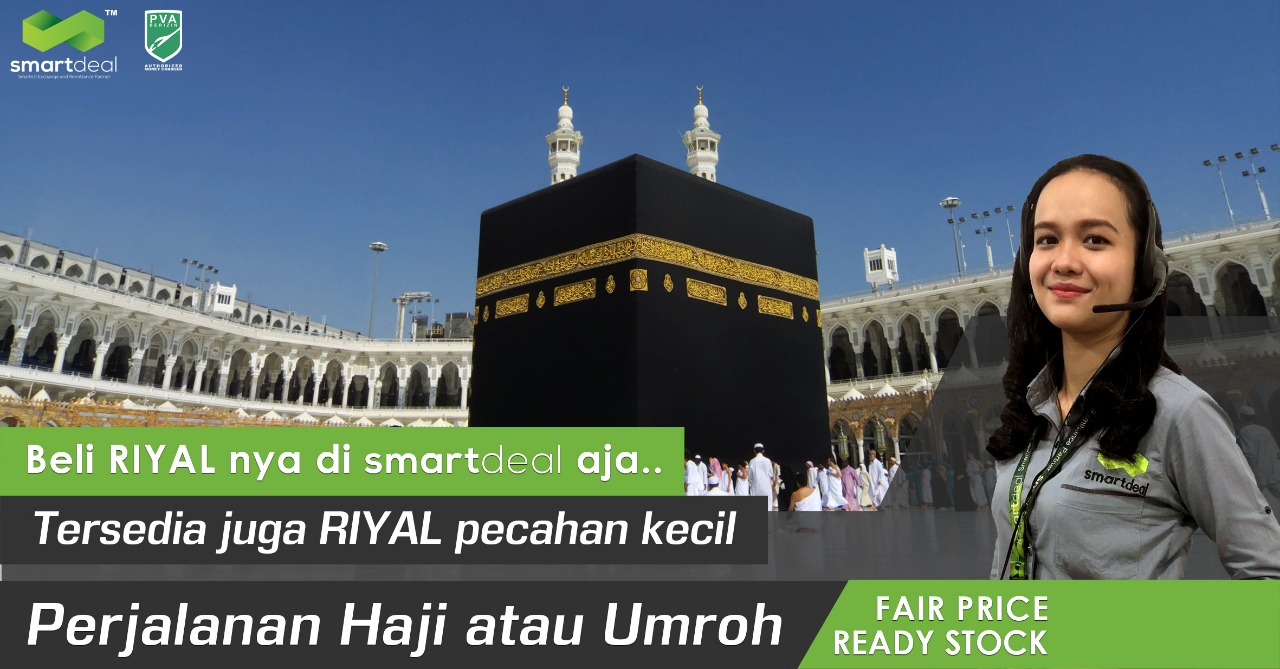 By : smartdeal
Date : 04 November 2018
Saudi Riyal (SAR) Transaction in smartdeal
smartdeal as an legal money changer always prioritizes excellent service to customers. We accept and provide 35 types of foreign exchange with online system, competitive price and ready stock to serve customer needs. One of the foreign exchange we provide is Saudi Riyal (SAR). The people of Indonesia whose population is Muslim majority, every year the need to run pilgrimage the umrah and hajj is very large. In view of these conditions, smartdeal greatly value customer needs by providing and receiving SAR foreign exchange at competitive prices. smartdeal also has several branches spread all over Indonesia, customers can directly make transactions very easily.
The steps to make transactions can be done as follows:
Contact our nearest branch office whose information is available on the website www.smartdeal.co.id
Our dealers will assist customers of the currency to be transacted, the price and the amount
smartdeal customers and dealers reach agreement on the transactions made
Customers come to the nearest smartdeal branch office
Customer is assisted by smartdeal staff for registration
smartdeal purchase transaction, Customer handed over foreign currency at smartdeal teller, then smartdeal makes rupiah payment in cash or transfer
smartdeal Transaction Sell, Customers make rupiah payment in cash or transfer, then smartdeal hand over foreign currency
It is easy, safe and convenient to conduct forex transactions with smartdeal. What are you waiting for, please phone our dealers to serve your foreign exchange transactions.